BLOG
Ambassador of the month: Christel Eide
In this blog: nature & wildlife photographer Christel Eide from Norway, we asked her a few questions:
What is your name and where do you live?
My name is Christel Ailin Eide Espeland, and Im 34 years old. I live at the south-west coast of Norway, not far away from Stavanger city.
How/when did you get interested in nature and of course, in nature photograghy?

My wildlife journey started back in 2016, after a visit to Lofoten, located in north of the Arctic circle in the county of Nordland, Norway. I brought a borrowed camera because of the magnificent landscape. Early one morning I came across a litter of redfox pups, and this was my first time experiencing wildlife up close. At his point I had never seen a wild fox! The pups were curious, and I spent a couple of hours with them. This special moment triggered me, and I started to do some research on how to become a wildlife photographer. Short time after I bought my own gear, a Canon 7dmkii and a Tamron 150-600 f/5-6.3. Since then, wildlife photography has been my main hobby, and I truly enjoy it!
My knowledge about wildlife was limited and I didn't really know how to proceed. I got in touch with other wildlife photographers, and I learned a lot from them about techniques, working with light, perspective, approaching wildlife etc.
Over the years I have developed my photography skills, and I like my pictures to have a certain look. I´m fond of a soft and minimalistic expression in my photos. Framing my subjects, by using the surroundings.

What are your favorite subjects in nature photography?
I enjoy taking pictures of both mammals and birds, I don't have any particular favorite subject, because I like to capture all kind of wildlife in its natural surroundings.
In wintertime I spend most of my days in field looking for birds of prey, and throughout fall I like to work with migrating shorebirds and deers. I'm working fulltime as a scientist technician at a research center, and my spare time is limited. Therefore, I also like to travel during my holidays, mainly to photograph. I have been to Finland and Svalbard a couple of times, and every year I travel to Dovre to photograph muskoxes and reindeer, which I really enjoy!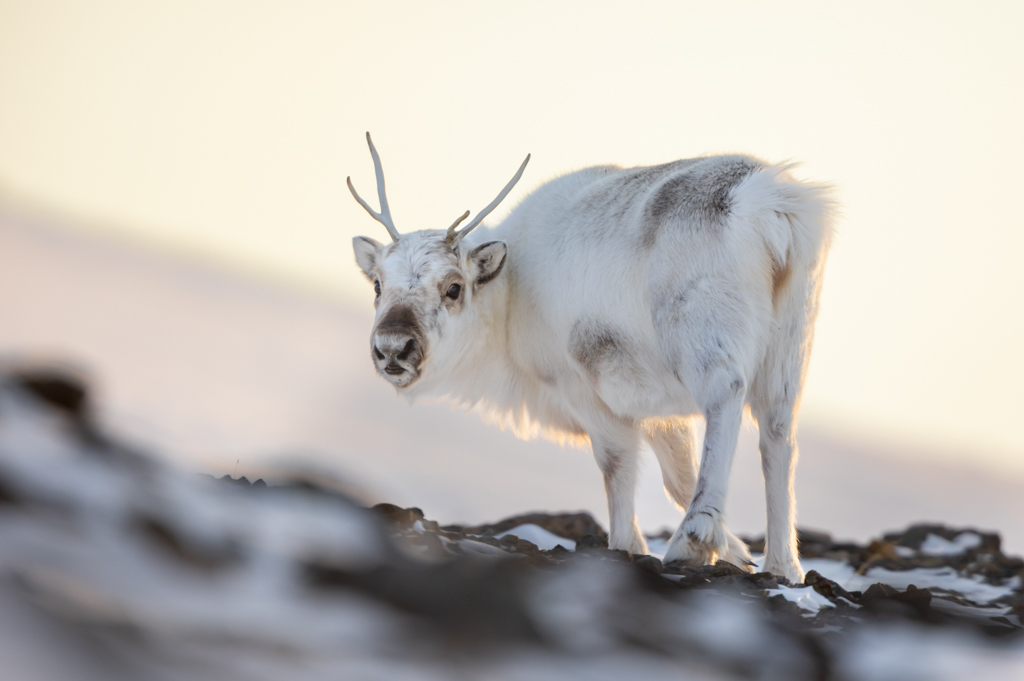 A Reindeer in wintertime

Do you use photohides or other camouflage often? Which one do you prefer and why?

To get that soft foreground and background I often need to get as low as possible in the terrain, and therefore my favorite camouflage hide is the Falco Mark III, a low angel hide that allows me to work from a low perspective. The space is limited in the Falco hide, so if I'm spending the night outside. In case I want some comfort, I usually bring my Aquila Mark II. The Aquila photohide allows me to shoot both in eye level and a low angel position. Both photohides are easy to set up and carry.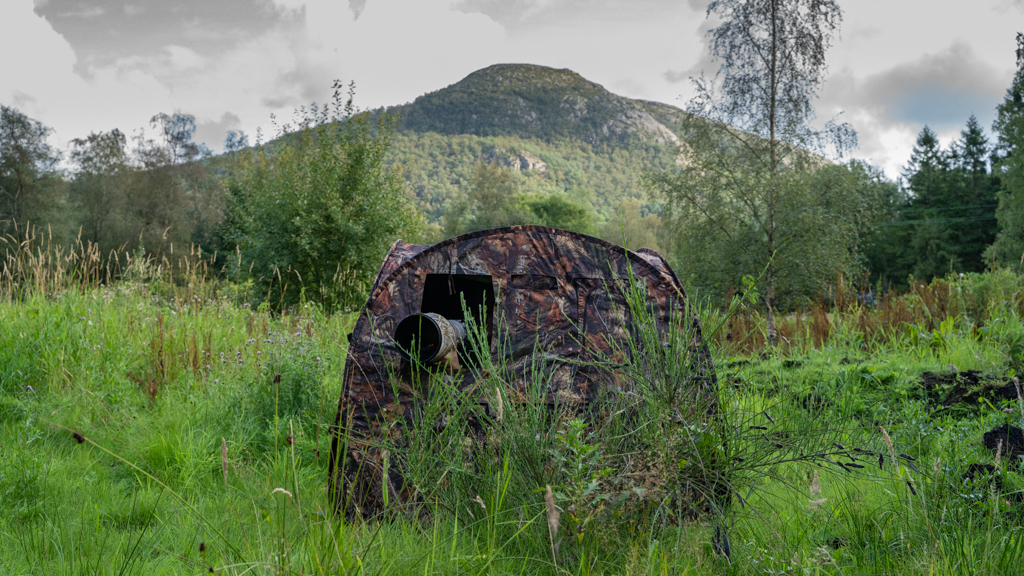 For me the welfare of my subjects is important, and by using photographic hides I'm able to get close witnessing and observing its natural behavior without disturbing it.

How does your day of photographing look like, and how do you prepare?

I always bring some sort of camouflage in field, depending on what I'm going to photograph. I always check that my batteries are fully charged, and that my memory card is in its place. I`ve upgraded my equipment, and I always buy secondhand gear. In my camera bag you will find a Canon r6, Canon 400mm f/2.8, Canon 70-200 f/2.8 and x1,4 converter.

Anything specific which you want to improve in your style, technic or anything else?

Working with other talented photographers, sharing advice and being curious is a great way to grow and evolve as a photographer. At the moment, I want to learn more about highkey and lowkey framing.
Can you tell us what you really would like to photograph one day? So what is your dream subject you didn't succeed so far?

There are a lot of birds and animals I'd like to experience, but my biggest dream is to photograph penguins in South Georgia. And hopefully someday my dream will come true.
Are you publishing photos, do you use social media (which one) and do you have a website?

I mainly use Instagram and Facebook to publish my photos, but I also have a website that's under construction.
What kind of advice would you give to younger or less experienced photographers?

For those who are curious about wildlife photographing my main advice is to get in touch with other photographers, asking for advice and learning more about approaching the subject without disturbing it. Capturing wildlife doesn't mean you must travel far. You can start working in a familiar environment. You'd be surprised at what opportunities you have within reach. Get to know your subject, use your camouflage and be prepared to wait.
If you want to see more photos & videos of Christel, please feel free to check out her Instagram, Facebook or her new website:
Photos: © Christel Eide