Photo Hide Buteo Mark II One Person + Snoot / Lenscover, BUTEO PHOTO GEAR
SKU:

BPGPHBS
Not in stock due to many sales and production backlog by Covid19.

Pre-order now to make sure you get one and receive a handy gift worth € 34,95.
​
Back in stock at the end of May / beginning of June.
Buteo Photo Gear Photo hide Buteo Mark II + Snoot/Lenscover is a one person hide and the successor of the most sold photo hide ever: our Buteo. As you can see are these hides not developed for hunting, but especially for bird and wildlife photography.
We have listened carefully to our customers and incorporated the feedback into the new with result; the next generation hiding tent has become more user friendly. Easier to use, so in no time you're making your next dream images of wildlife!
BUTEO PHOTO GEAR
✔ Pre-assembled poles for easy 10-second setup
✔ Stronger than ever because of the improved spring construction
✔ lightweight tent so little extra weight
✔ Invisible because of the dark cloth inside
✔ Strong substance that can take a beating
Possibility to mount a snoot/lens cover (included), all sides strings for fitting camouflage (net), The door doesn't "fall" down but hangs aside, Bay accommodate with camouflage insectnet, tripod leg zipper of 28 cm on 2 sides, zippers with strings (less noise), zippers match with the color of the tent, Two convenient storage compartments inside, many opportunities to make beautiful foto's across the ''shootwindows", enough space for yourself, a Chair and a photo backpack. Water-resistant, lookholes on all sides, Fitting sleeve springs aren't black but camo, the camo insectnet protects against insects, totally camouflaged by a forrestprint, easy to set up (see video), easy to store in backpack.
For physical characteristics: see below page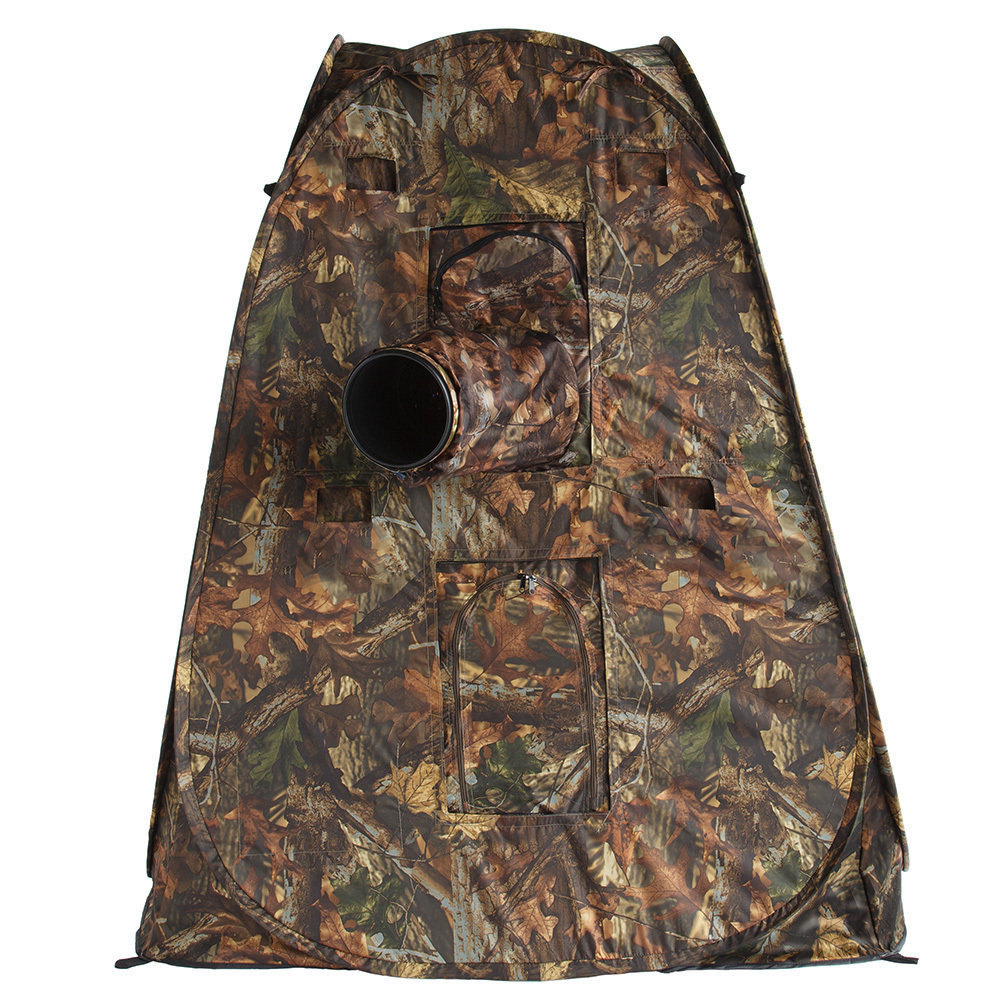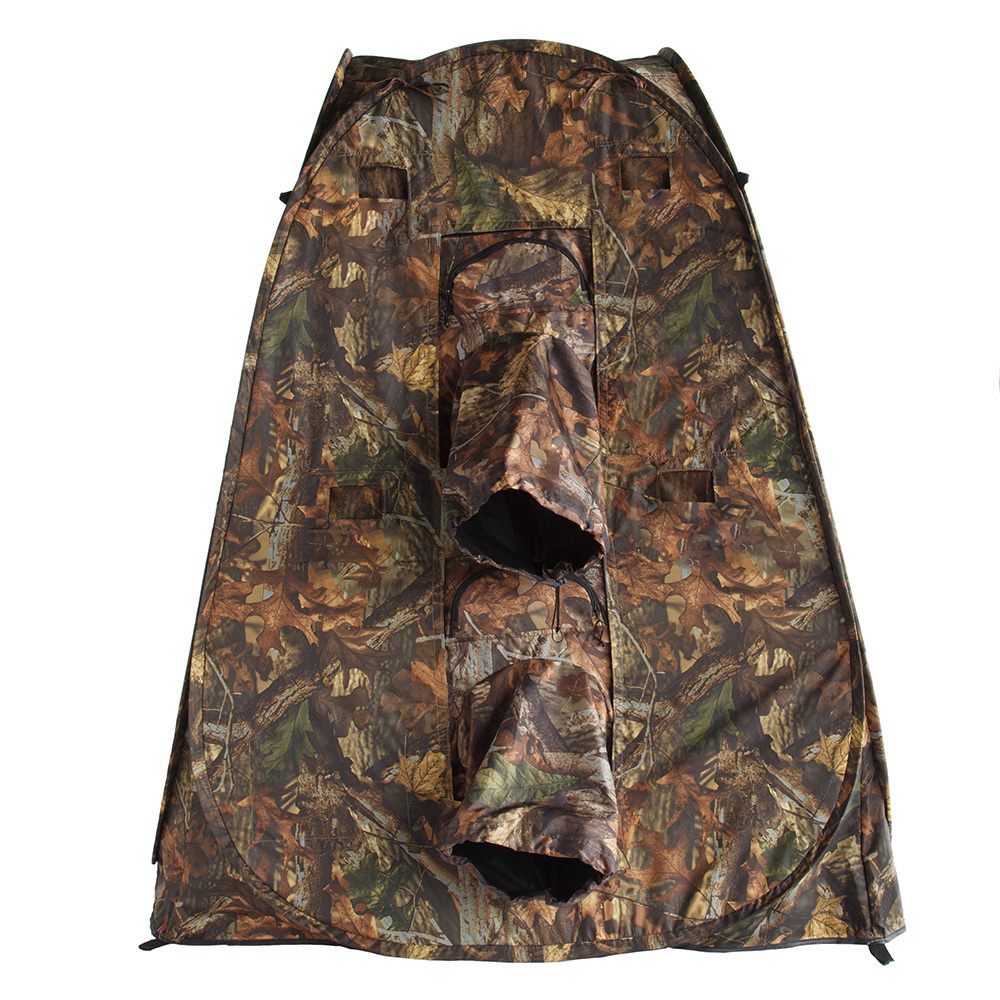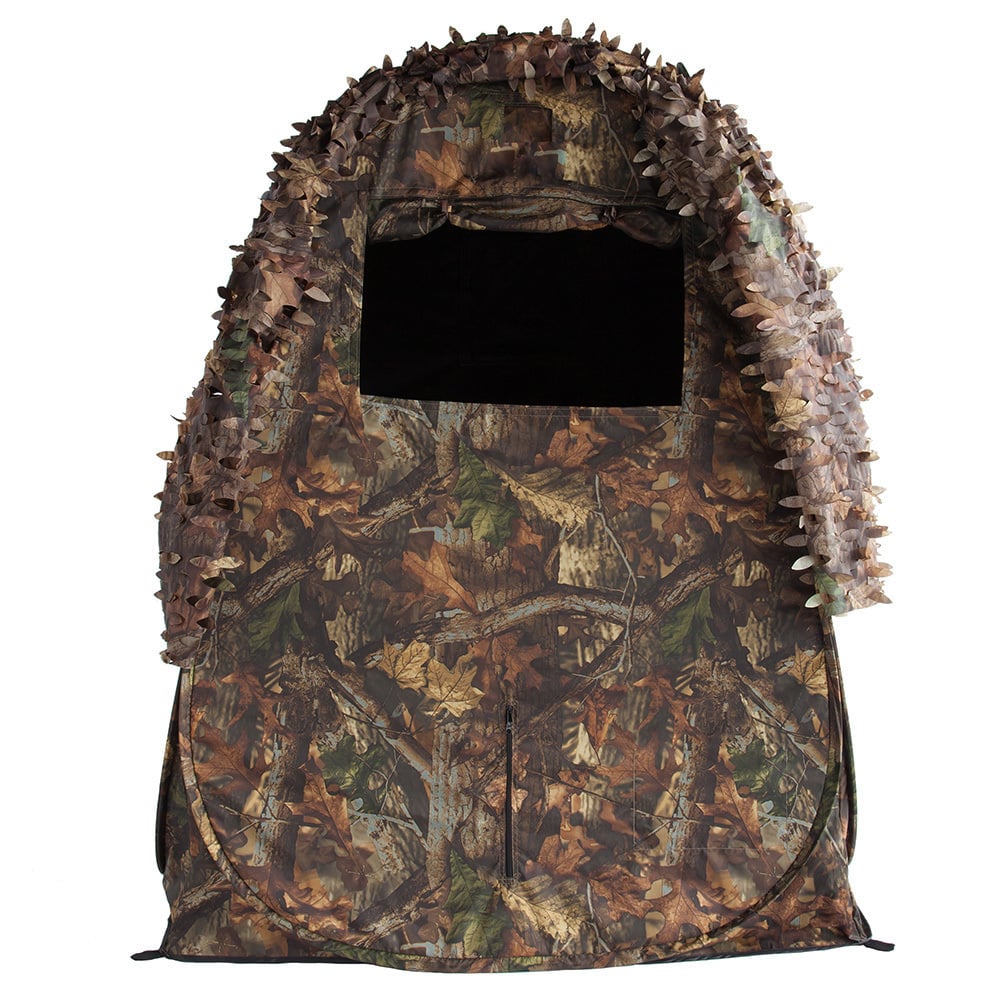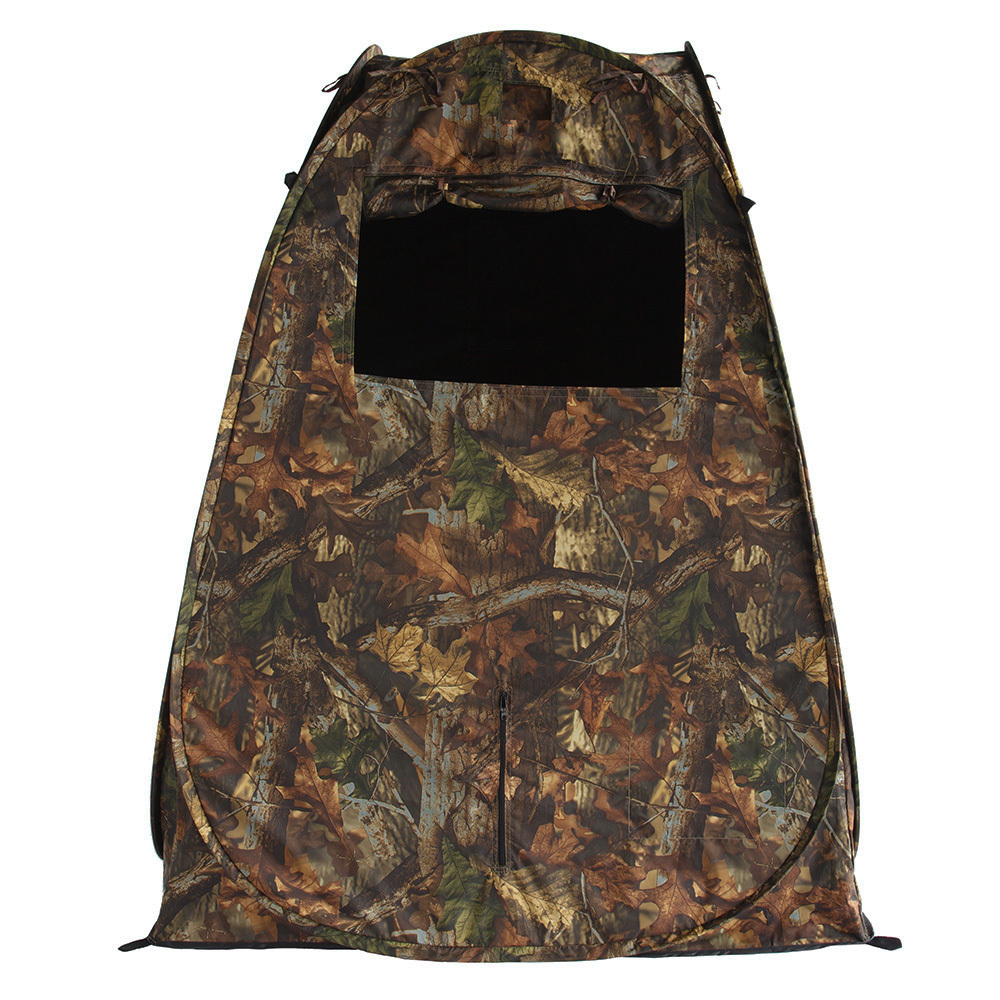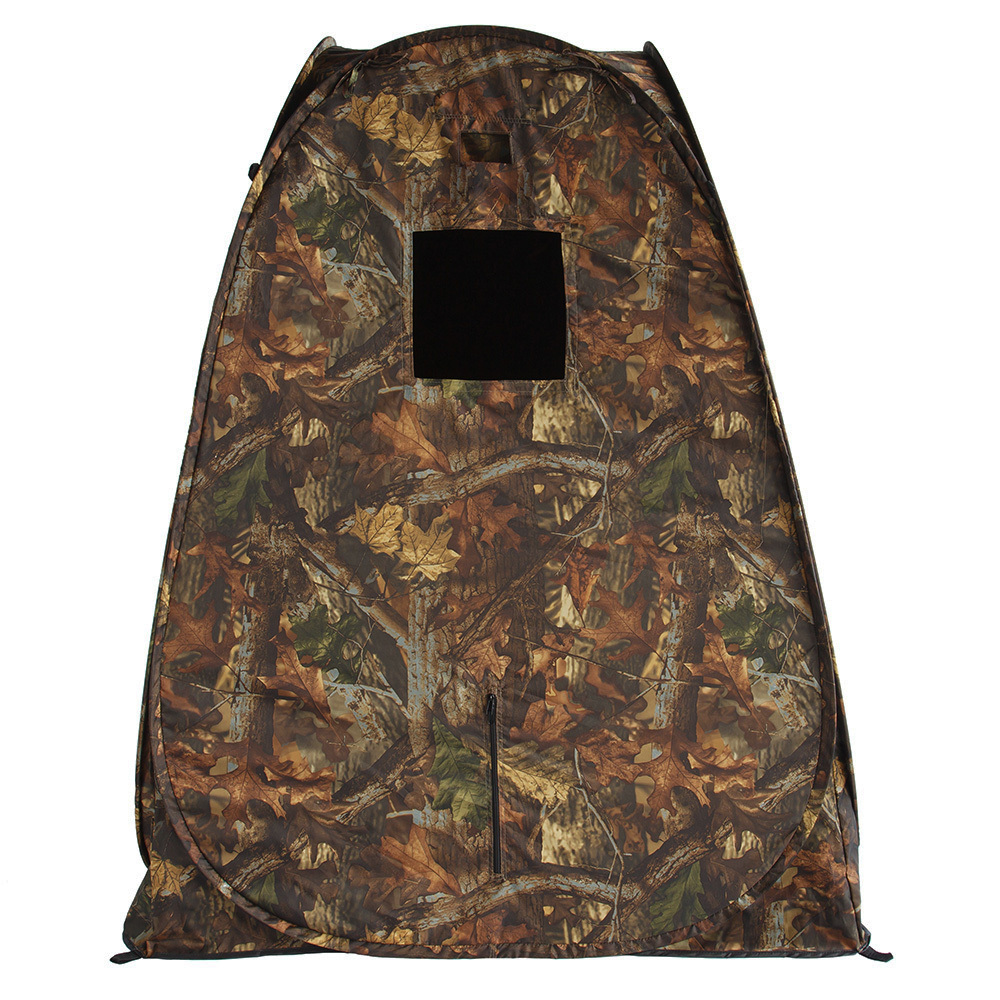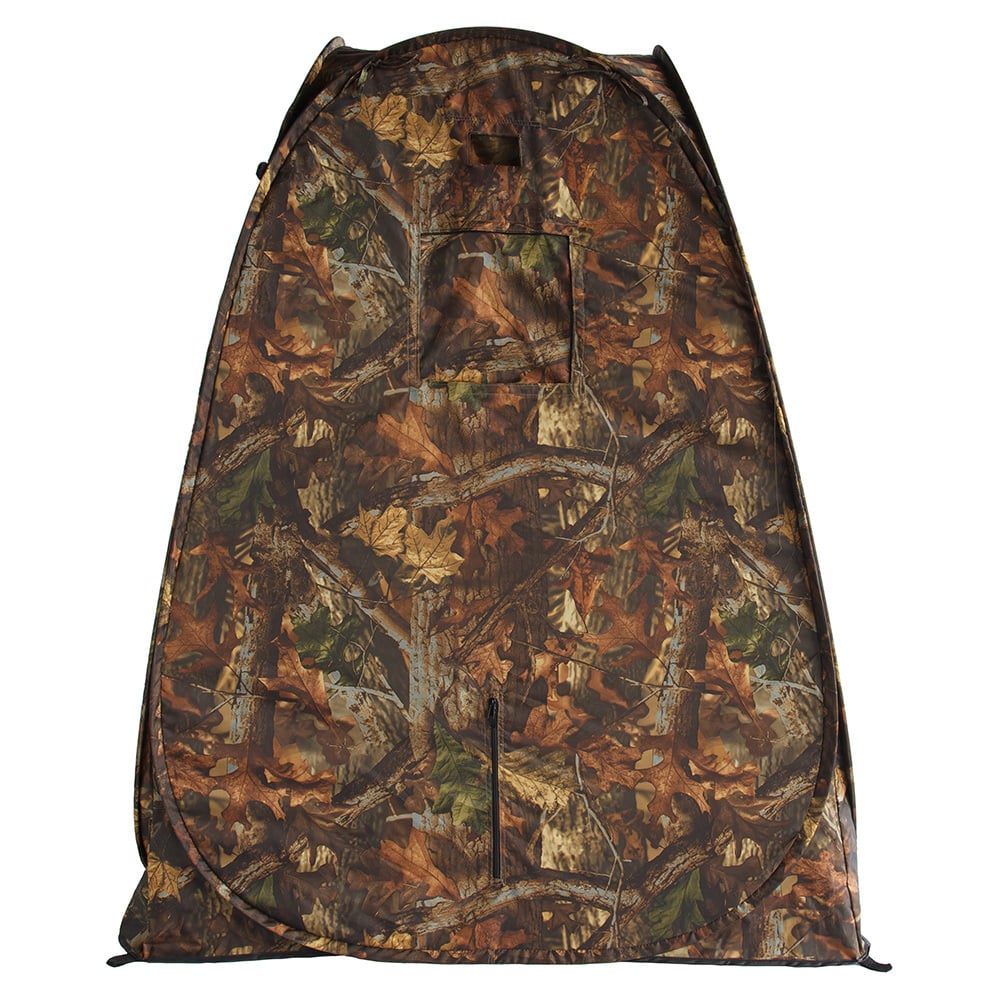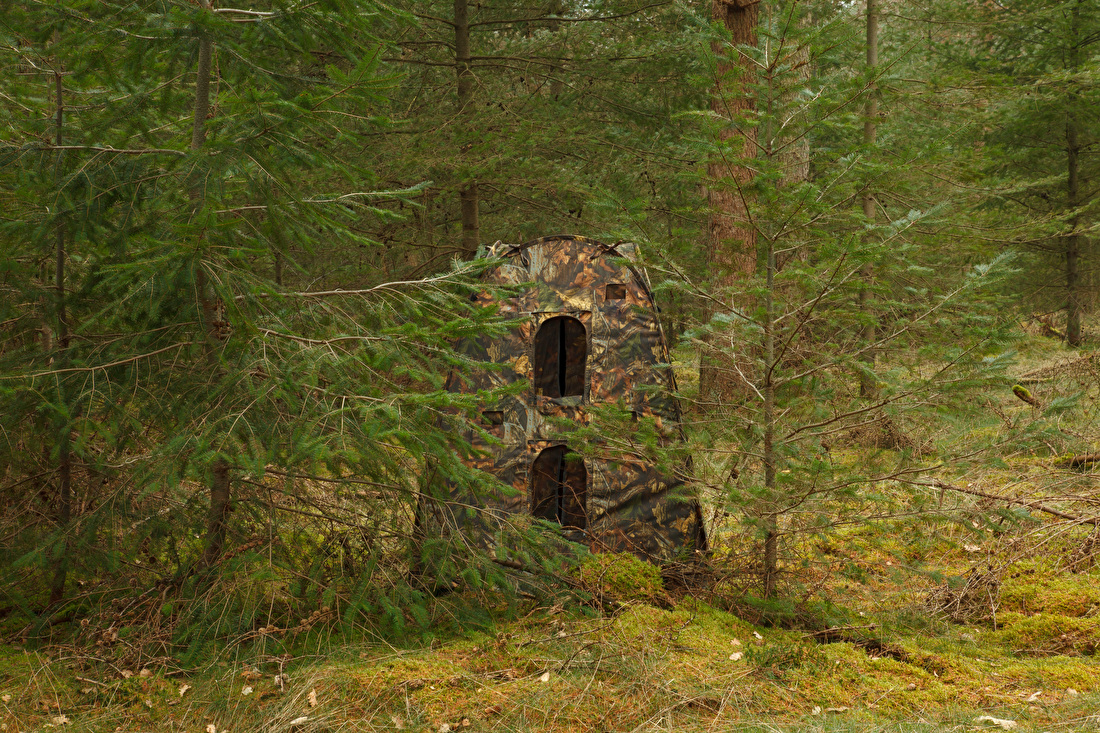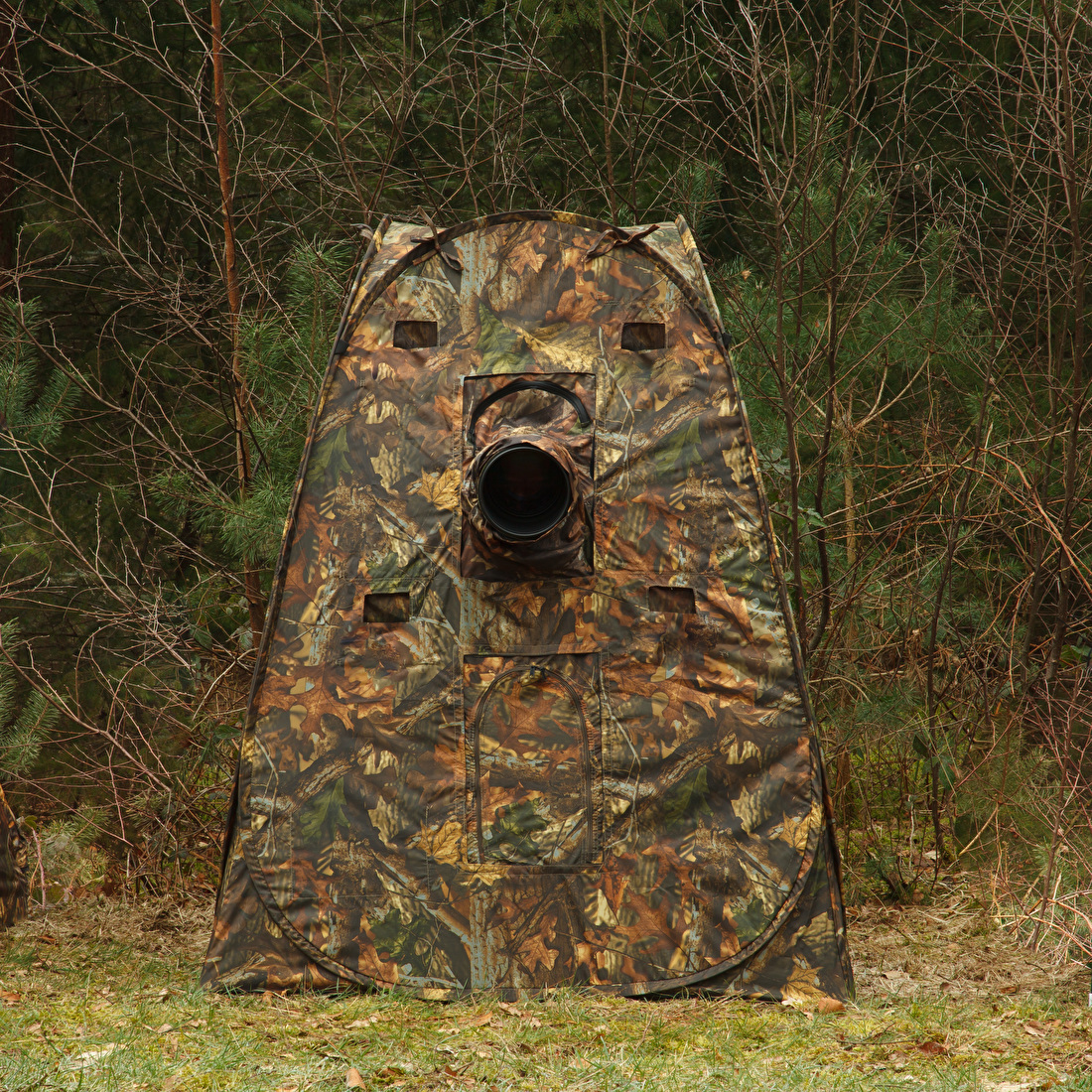 Physical characteristics
Size: 115 x 115 x 147 (LxWxH)
Weight: 2.9 kg
Design: Forrestprint camouflage
Material: Polyester
Tightness: Waterproof while normal rain showers
Construction: Spring construction
Person: One person
Inside: Black coated

Hide set up
Set up time: 10 seconds
Store time: 20 seconds

Windows
7 Windows of 6 x 9 cm
360 degrees viewing angle

Height Windows
Frontside under: On a 25 cm height
Frontside upper: On a 75 cm height
Sides: On a 90 cm height

Delivery
Extra's: Pegbag, 8 pegs, 4 guy ropes, store bag, 1 snoot / lenscover incl
Delivery time: On stock, ordered today means that the product will arrive in 3-4 days at your house.